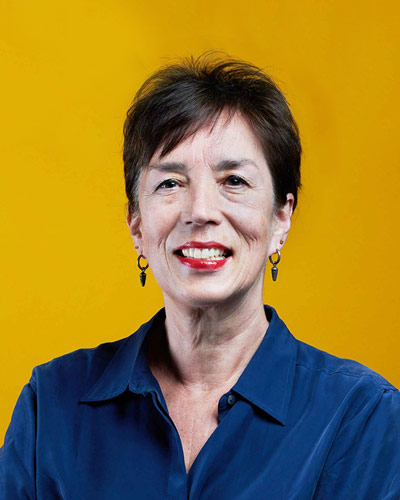 KNOWLEDGE DISSEMINATION AND IMPLEMENTATION
Prof. dr. Alison Kitson
Alison is one of the Founders of the International Learning Collaborative. The International Learning Collaborative (ILC) is an organisation dedicated to creating practical resources to ensure that the Fundamentals of Care are visible and valued in every care setting globally. Fundamental Care involves actions on the part of the care team that respect and focus on a person's essential needs to ensure their physical and psychosocial wellbeing. These needs are met by developing positive and trusting relationships with the person being cared for as well as their family and carers (Feo et al., 2017).
Alison Kitson is the inaugural Vice President and Executive Dean of the College of Nursing and Health Sciences at Flinders University South Australia. Prior to this appointment she was Dean and Head of School at Adelaide Nursing School at the University of Adelaide.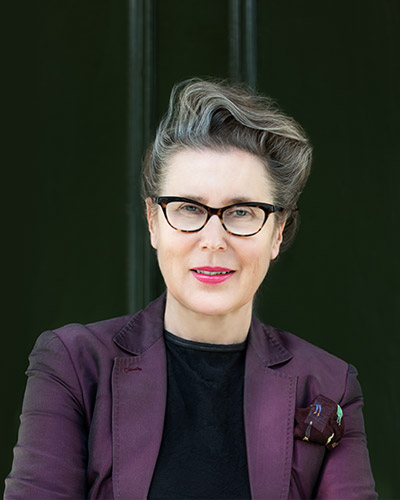 INFLUENCE
Anne Marie Rafferty DBE
Dame Anne Marie Rafferty is Professor of Nursing Policy, Deputy Director of the Health and Social Care Workforce Policy Research Unit, former Dean of the Florence Nightingale Faculty of Nursing and Midwifery, King's College London, and President Emerita of the Royal College of Nursing. She is a historian, health workforce and policy researcher, graduating from Edinburgh University in social science (Nursing Studies); as a clinical academic, Nottingham University MPhil (Surgery). She was the first nurse to gain a doctorate (DPhil Modern History) from Oxford University.
She is one of first nurses to be elected to the Fellowship of the Academy of Medical Sciences (FMedSci) & holds fellowships from the Royal College of Nursing, (FRCN), American Academy of Nursing (FAAN) & Queen's Nursing Institute (QNI). She was made Commander of the British Empire (CBE) for services to healthcare in 2008 & Dame Commander of the British Empire in 2020 for services to nursing.
She served on the Prime Minister's Commission on the Future of Nursing and Midwifery, 2009-10 and as a member of the UK Research Assessment Exercise (RAE) and Research Excellence Framework (REF) panels since 2008 & and Hong Kong RAE panel 2019-21. She has been recipient of various awards; Nursing Times Leadership Award (2014); Health Services Journal Top 100 Clinical Leaders Award in 2015; 2017 nominated as one of 70 most influential nurses in the 70 years of the National Health Service.
She co-led a Student Commission on the Future of the NHS supported by NHS England and was a member of the Parliamentary Review of Health and Social Care in Wales. She was elected Member of the European Academy & National Academy of Medicine and Science in the US in 2020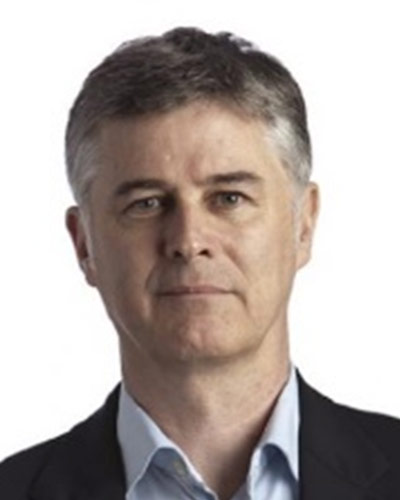 WORKFORCE
Prof. Jim Buchan
Jim has worked extensively as a policymaker, policy analyst, and consultant on health workforce and health systems issues in Europe, Asia and the Pacific. At the Health Foundation, he contributes to the policy analysis work on the health workforce.
His background includes periods as National Senior Manager in the National Health Service in Scotland, Senior Policy Analyst at the Royal College of Nursing, Specialist Adviser to the federal government agency Health Workforce Australia, and Senior Adviser (Human Resources for Health) for the European Region of the World Health Organization (WHO). He is currently affiliated with the WHO Collaborating Centre on Health Workforce Planning at the Universidad Nuovo, Lisbon, Portugal, and the WHO Collaborating Centre at University of Technology Sydney (UTS), Australia.
Jim continues to work on a range of health workforce policy projects in Europe and Asia for organisations such as WHO and the World Bank.
He is a member of the national Workforce Planning Group, Scottish Government, and is Editor in Chief of the Human Resources for Health journal.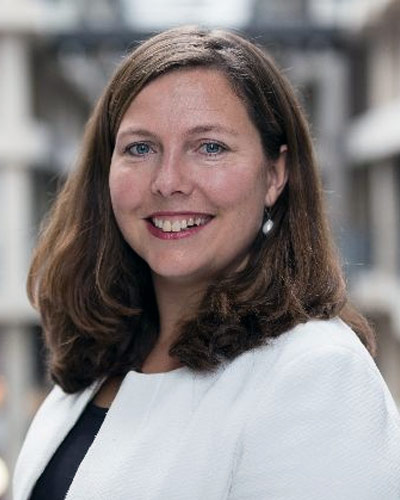 RIGHT CARE, RIGHT PLACE, BEST OUTCOMES
Prof. dr. Bianca Buurman
Bianca Buurman is a nurse and professor and lecturer in Acute Elderly Care at the Amsterdam UMC and the Amsterdam University of Applied Sciences. Within the line of research, research is conducted into the emergence of acute care needs of the elderly and ways to organize care differently, so that this leads to better outcomes for the elderly. In recent years, research has been conducted into the prevention of acute admissions through proactive GP care and better palliative care. In addition, the focus has been on shifting hospital care in the WijkKliniek and on better guidance and recovery after hospital admissions, such as ambulatory GRZ and optimizing primary care stays. In addition to being a professor, Bianca is also president of the professional association for carers and nurses (V&VN).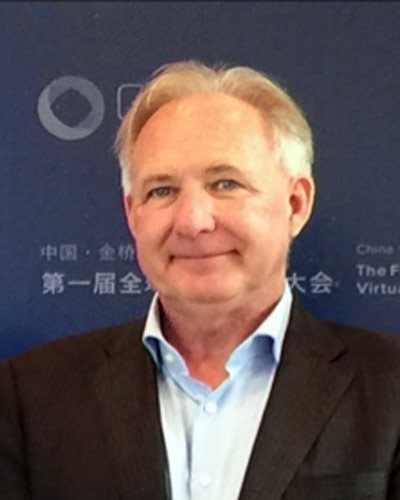 TECHNOLOGY: VIRTUAL REALITY AND DIGITAL HEALTH TECHNOLOGY IN NURSING CARE
Prof. dr. Walter Greenleaf
Walter Greenleaf is a neuroscientist and a medical technology developer working at Stanford University. With over three decades of research and development experience, Walter is considered a leading authority in the field of digital medicine and medical virtual reality technology.
Walter's current research focus is on developing computer supported clinical products, with a specific emphasis on applying virtual reality and digital health technology to address difficult problems in behavioral and physical medicine such as Post-traumatic Stress, Anxiety Disorders, Depression, Traumatic Brain Injury and Stroke, Addictions, and Autism Spectrum Disorder.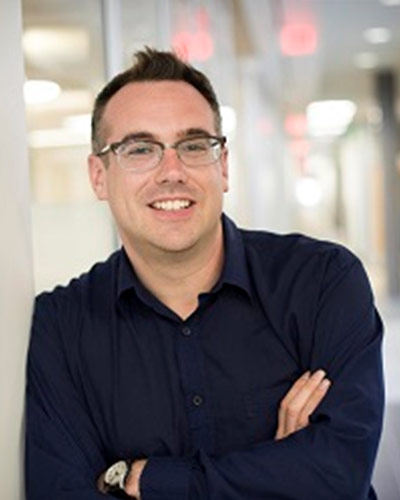 LEADERSHIP
Alexander Clark, RN, PhD, FCAHS
Alex Clark, PhD, is Associate Vice President (Research) at the University of Alberta, Canada, and World Economic Forum Young Global Leader. He fulfils leadership roles with a number of national research funding bodies across Canada. He regularly writes on academic career development, growth, and leadership, and has led workshops all over the world for a decade for researchers from all career stages on academic effectiveness, writing, and research skills. He speaks nationally and internationally to young scientists from across disciplines on academic career issues, including skills, teamwork, and mentorship. Alex's research has been published in some of the world's most influential journals, including: The Lancet, British Medical Journal, Journal of American College of Cardiology, and Social Science & Medicine.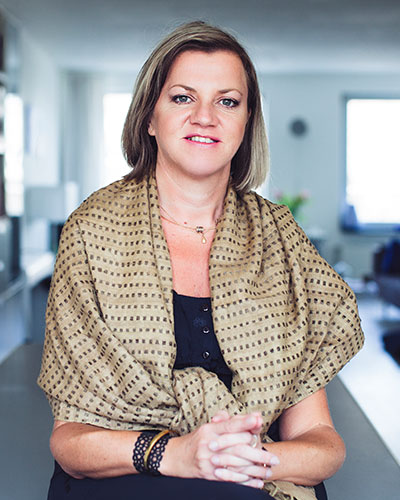 PATIENT PERSPECTIVE
Anne-Miek Vroom
Anne-Miek Vroom is a dedicated and inspirational individual who knows how to put her knowledge and patient experience to optimal use. She is an impassioned consultant in the healthcare sector and much in demand as a public speaker. As the founder and director of the IKONE Foundation, her goal is to improve the quality of care by promoting and facilitating collaborations between patients and the healthcare sector. She supports care organisations, policy makers and innovators in reinforcing the patient perspective through, for example, patient journeys, focus groups, and research and consultancy work. Additionally, the IKONE Foundation develops and designs innovations in healthcare.
Other keynote speakers still to be announced