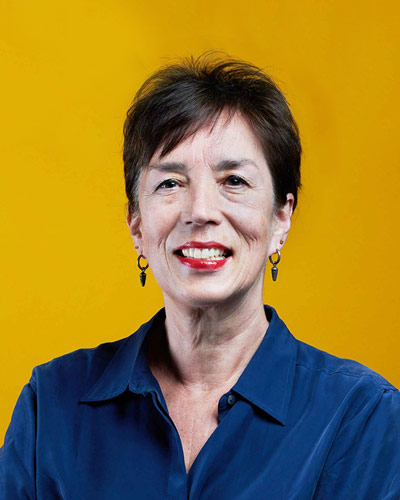 KNOWLEDGE DISSEMINATION AND IMPLEMENTATION
Prof. dr. Alison Kitson
Alison is one of the Founders of the International Learning Collaborative. The International Learning Collaborative (ILC) is an organisation dedicated to creating practical resources to ensure that the Fundamentals of Care are visible and valued in every care setting globally. Fundamental Care involves actions on the part of the care team that respect and focus on a person's essential needs to ensure their physical and psychosocial wellbeing. These needs are met by developing positive and trusting relationships with the person being cared for as well as their family and carers (Feo et al., 2017).
Alison Kitson is the inaugural Vice President and Executive Dean of the College of Nursing and Health Sciences at Flinders University South Australia. Prior to this appointment she was Dean and Head of School at Adelaide Nursing School at the University of Adelaide.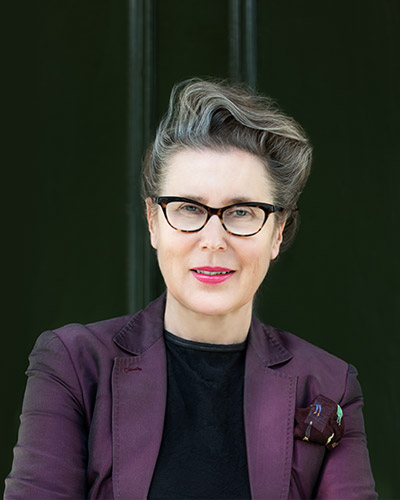 INFLUENCE
Anne Marie Rafferty DBE
Dame Anne Marie Rafferty is Professor of Nursing Policy, Deputy Director of the Health and Social Care Workforce Policy Research Unit, former Dean of the Florence Nightingale Faculty of Nursing and Midwifery, King's College London, and President Emerita of the Royal College of Nursing. She is a historian, health workforce and policy researcher, graduating from Edinburgh University in social science (Nursing Studies); as a clinical academic, Nottingham University MPhil (Surgery). She was the first nurse to gain a doctorate (DPhil Modern History) from Oxford University.
She co-led a Student Commission on the Future of the NHS supported by NHS England and was a member of the Parliamentary Review of Health and Social Care in Wales. She was elected Member of the European Academy & National Academy of Medicine and Science in the US in 2020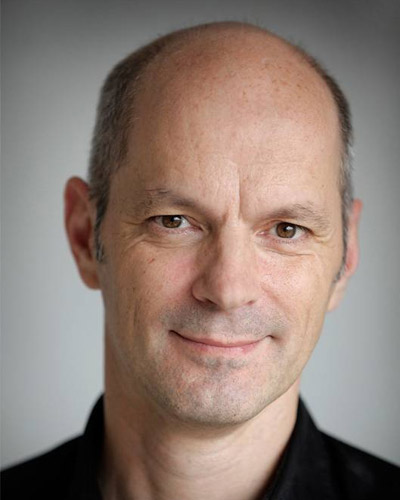 IMPLEMENTATION OF CARE TECHNOLOGY
Prof. dr. Theo van Achterberg
Theo van Achterberg is a professor of quality of care at the KU Leuven Department of Public Health and Primary Care in Leuven, Belgium. He holds a BA in Nursing, an MSc in Health Sciences, an MSc in Epidemiology, and a PhD in Health Sciences.
Improving the Quality of Healthcare and Implementation of Evidence-informed Practices are key topics in both his research and teaching.
Theo van Achterberg is a member of the Health Council of the Netherlands, and the Belgian Royal Academy of Medicine. He is a Community leader within the International Honour Society of Nursing (STTI) and the current vice-president of the European Academy of Nursing Science (EANS).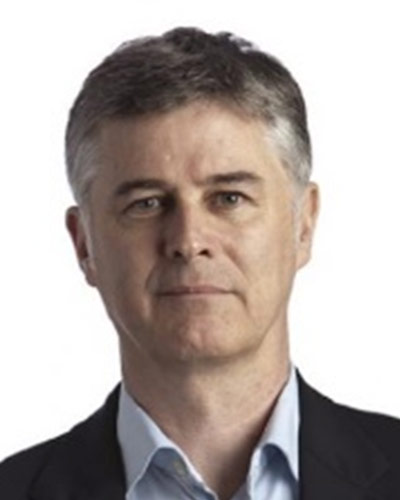 WORKFORCE
Prof. Jim Buchan
Jim has worked extensively as a policymaker, policy analyst, and consultant on health workforce and health systems issues in Europe, Asia and the Pacific. At the Health Foundation, he contributes to the policy analysis work on the health workforce.
His background includes periods as National Senior Manager in the National Health Service in Scotland, Senior Policy Analyst at the Royal College of Nursing, Specialist Adviser to the federal government agency Health Workforce Australia, and Senior Adviser (Human Resources for Health) for the European Region of the World Health Organization (WHO). He is currently affiliated with the WHO Collaborating Centre on Health Workforce Planning at the Universidad Nuovo, Lisbon, Portugal, and the WHO Collaborating Centre at University of Technology Sydney (UTS), Australia.
Jim continues to work on a range of health workforce policy projects in Europe and Asia for organisations such as WHO and the World Bank.
He is a member of the national Workforce Planning Group, Scottish Government, and is Editor in Chief of the Human Resources for Health journal.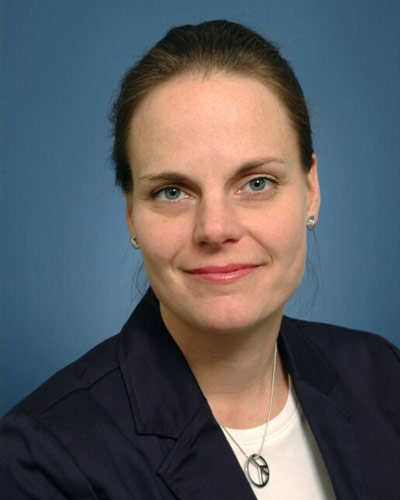 DETECTING, PREVENTING AND MITIGATING HEALTH PROBLEMS USING ICT AND AI TECHNOLOGIES

Dr. Anna Axelin
Anna Axelin, RN, PhD, Associate Professor, Department of Nursing Science, University of Turku, Finland & Associated researcher, International Maternal and Child Health, University of Uppsala, Sweden
Prof. Axelin's research program Connected Health – UTU aims using information technology and digital solutions to support effective and personalized health care in the early stages of life. With the help of information technology her research group develops and disseminates knowledge and implements evidence-based interventions, and measurement tools to decrease inequalities in perinatal and neonatal care across the world with widely varying socioeconomic and cultural settings.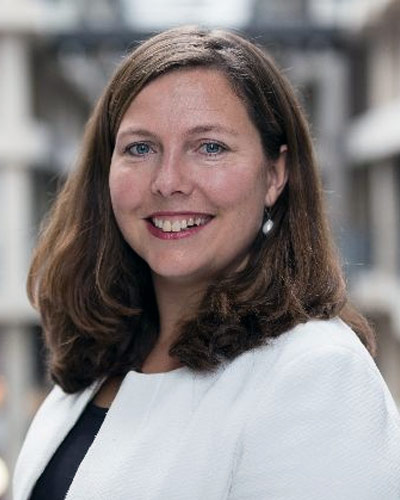 RIGHT CARE, RIGHT PLACE, BEST OUTCOMES
Prof. dr. Bianca Buurman
Bianca Buurman is a nurse and professor and lecturer in Acute Elderly Care at the Amsterdam UMC and the Amsterdam University of Applied Sciences. Within the line of research, research is conducted into the emergence of acute care needs of the elderly and ways to organize care differently, so that this leads to better outcomes for the elderly. In recent years, research has been conducted into the prevention of acute admissions through proactive GP care and better palliative care. In addition, the focus has been on shifting hospital care in the WijkKliniek and on better guidance and recovery after hospital admissions, such as ambulatory GRZ and optimizing primary care stays. In addition to being a professor, Bianca is also president of the professional association for carers and nurses (V&VN).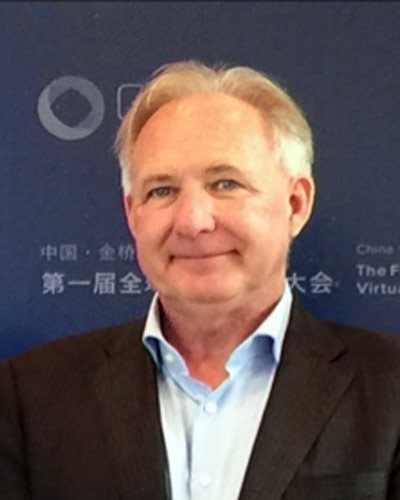 TECHNOLOGY: VIRTUAL REALITY AND DIGITAL HEALTH TECHNOLOGY IN NURSING CARE
Prof. dr. Walter Greenleaf
Walter Greenleaf is a neuroscientist and a medical technology developer working at Stanford University. With over three decades of research and development experience, Walter is considered a leading authority in the field of digital medicine and medical virtual reality technology.
Walter's current research focus is on developing computer supported clinical products, with a specific emphasis on applying virtual reality and digital health technology to address difficult problems in behavioral and physical medicine such as Post-traumatic Stress, Anxiety Disorders, Depression, Traumatic Brain Injury and Stroke, Addictions, and Autism Spectrum Disorder.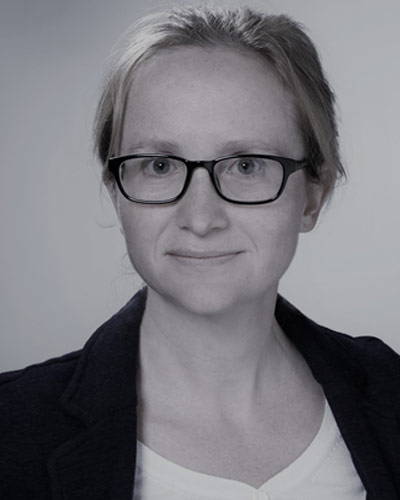 INTERPROFESSIONAL SKILL MIX
Dr. Claudia Maier
Dr. Claudia B. Maier is a senior researcher at the Department of Healthcare Management at Technische Universität Berlin, since 2015. Her research focuses on Advanced Practice Nurses, skill-mix innovations, work environment, health workforce policies and planning in Germany but also from an international comparative perspective. From 2014-15, Dr. Maier spent a year in the U.S. at the University of Pennsylvania, as Commonwealth Fund Harkness / B. Braun Fellow. From 2011-14 Dr. Maier worked with UNAIDS on health systems strengthening, task-shifting and -sharing and the integration of the HIV/AIDS programs in national health systems. From 2008-11, Claudia Maier was employed by the European Observatory on Health Systems and Policies, where she worked on the E.U.-funded PROMeTHEUS research project on health professional mobility in the European region, and organized policy dialogues on health policy and workforce reforms in Europe. Claudia Maier has also previously worked with the European Commission (DG Sante), a state-level Institute of Public Health in Germany (LÖGD), WHO, and at the University of Bielefeld, Germany.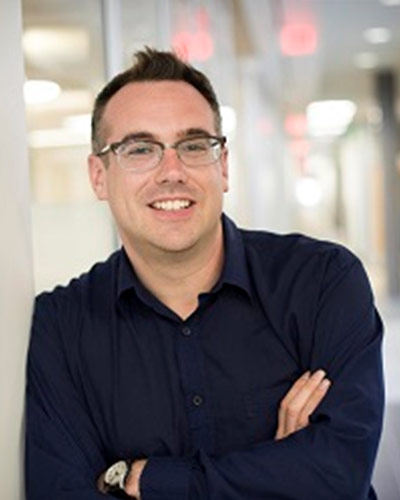 LEADERSHIP
Alexander Clark, RN, PhD, FCAHS
Alex Clark, PhD, is Associate Vice President (Research) at the University of Alberta, Canada, and World Economic Forum Young Global Leader. He fulfils leadership roles with a number of national research funding bodies across Canada. He regularly writes on academic career development, growth, and leadership, and has led workshops all over the world for a decade for researchers from all career stages on academic effectiveness, writing, and research skills. He speaks nationally and internationally to young scientists from across disciplines on academic career issues, including skills, teamwork, and mentorship. Alex's research has been published in some of the world's most influential journals, including: The Lancet, British Medical Journal, Journal of American College of Cardiology, and Social Science & Medicine.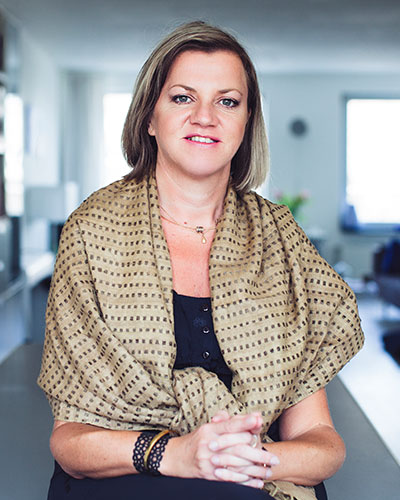 PATIENT PERSPECTIVE
Anne-Miek Vroom
Anne-Miek Vroom is a dedicated and inspirational individual who knows how to put her knowledge and patient experience to optimal use. She is an impassioned consultant in the healthcare sector and much in demand as a public speaker. As the founder and director of the IKONE Foundation, her goal is to improve the quality of care by promoting and facilitating collaborations between patients and the healthcare sector. She supports care organisations, policy makers and innovators in reinforcing the patient perspective through, for example, patient journeys, focus groups, and research and consultancy work. Additionally, the IKONE Foundation develops and designs innovations in healthcare.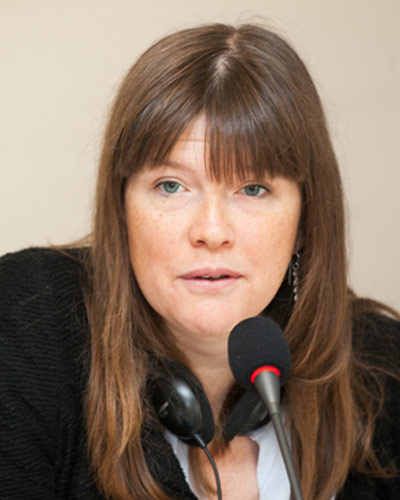 NURSING POLICY LEADERSHIP
Margrieta Langins
Margrieta Langins is the nursing and midwifery policy advisor to the WHO Regional Office for Europe in Copenhagen Denmark.
Maggie is a Latvian born, Canadian trained nurse. She received an initial bachelor's degree from McGill University and her nursing degree from the University of Toronto. She has completed a Masters of Public Health from the Ecole des Hautes Etudes en Sante Publique in Paris.
Over the course of her career Maggie has worked in various settings in Canada – working in rural health, delivering services to the homeless and working several years as a pediatric nurse. She is a former fellow at the International Foundation for Integrated Care in Oxford and has more than 15 years of international experience. Her work at the WHO Regional Office for Europe has involved working at the crossroads between health and care workforce issues, long-term care service models, and primary health care.
Since the onset of the COVID-19 pandemic she has been involved in rolling out guidance and support to countries to improve mental health and psychosocial support for the health and care workforce, strengthening long-term care services and maintaining essential health services during the pandemic.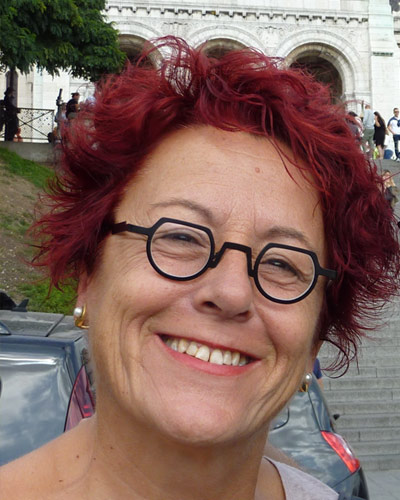 INTEGRATED CHRONIC CARE MODELS
Dr. Carme Hernández
Carme Hernández, PhD, MSc, RN, FERS (Barcelona, 1961), is the coordinator of Home Hospitalization Unit under the Medical and Nursing Administration Council and Associated Professor, University of Barcelona. Currently, she is a Research and visiting professor, Division of General Internal Medicine and Primary Care, Department of Medicine Brigham Women's Hospital, Boston, MA, USA. Dr. Hernández graduated from the Nursing School of the University of Barcelona (UB) in 1982 and worked in critical patient care units for 10 years in the Hospital Clinic. She has published more than 40 articles, reviews and editorials, over 15 book chapters and guidelines, and she has participated in several European projects.
In 2005 Dr. Hernández received a two-year intramural grant from the director of the Hospital Clinic of Barcelona for the evaluation of chronic patients in a tertiary care hospital. She received her PhD Degree in Medicine in 2015 (cum laude), and is a teacher of the Master of Respiratory Medicine (UB), and Master of Chronicity and Dependence (UPF/UAB) programs at the University of Barcelona, among others. Her research lines focus on integrated chronic care models, patient stratification, fragile and complex patients, and programs for patient education and disease self-management.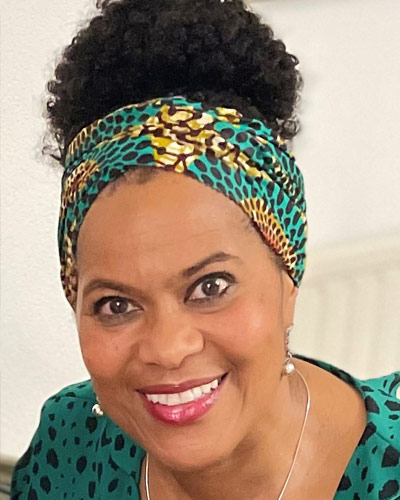 DIVERSITY AND INCLUSION
Yvonne Coghill CBE, FRCN, (Hon) Fellow KCL, Hon DUni (Bucks)
Yvonne commenced nurse training at Central Middlesex Hospital in 1977, qualified as a general nurse in 1980 and then went on to qualify in mental health nursing and health visiting. In 1986 she secured her first NHS management job and has since held a number of operational and strategic leadership posts.
Yvonne retired after 43 years in the NHS and runs her own company, Excellence in Action. The last role she held was as Director, workforce race equality, NHS London, prior to which she was the Director for the Workforce Race Equality Implementation Team in NHS England/Improvement. She is a member of faculty at the Institute for Healthcare Improvement (IHI) in the United States where she helped develop their inclusion strategy. Yvonne has delivered lectures on inclusion and diversity at Harvard University in Cambridge Massachusetts and the Johns Hopkins Hospital in Baltimore. She continues to work closely with world expert on health and race Professor D. Williams, of Harvard University School of Public Health.
In 2012 Yvonne was appointed a Magistrate to the North London bench. She has been voted by colleagues in the NHS as one of the top 50 most inspirational women, one of the top 50 most inspirational nurse leaders and one of the top 50 BME pioneers and in December 2017 she was included in the HSJ top 100 influential leaders list. Yvonne was awarded an OBE for services to healthcare in 2010 and was appointed to the position of Director for WRES implementation in June 2015. In 2018 Yvonne was awarded a Fellowship of the Royal College of Nursing, a CBE in the Queen's birthday honours list, an honorary fellowship from Kings College University, honorary doctorates from The Middlesex and Buckinghamshire Universities, voted one of the top 70 most inspirational nurses in the NHS over the last 70 years and became Deputy President of the RCN in January 2019. In the summer of 2020 Yvonne led on the development of a race equality strategy for London and was invited to be a member of the board at the Institute of Health Improvement (IHI) She was voted one of the top 50 most influential black people in the NHS in 2020 and 2021, she sits on the board member of the newly established NHS health and race observatory (RHO) and she has recently become a fellow of the Royal College of Paediatrics and Child Health.
Other keynote speakers still to be announced